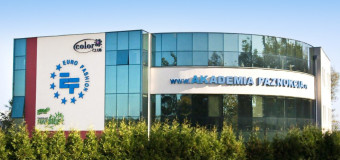 We are the leading Polish company in the cosmetic-nail industry. We offer trainings in nail care, extension, nail art and many others interesting courses.
In addition to running trainings, our company is known as the organizer of the championship: Polish "Nail Art" Championship, Nail Championships Pink & White, Hybrid Manicure Championship and the International Championship Nail Art "International Nail Art".
Why is it worth to choose our trainings:
We have been dynamically operating on the market of services related to beauty care since 1995. With many years of experience we are able to ensure a high level of trainings.
The staff of qualified and experienced instructors provide individual approach to each person participating in the course.
Professionalism in teaching is our main task.
During training, we place great emphasis on both the practice (about 80% of the time) and on the theory (about 20% of the time).
At the end of the training we give international certificates, vaild troughout the world, authorizing to work as a Nail Technician.
For each participant we prepare a separated workstatation: a table with full equipment. We provide all the products, materials and tools necessary to carry out the training.
Each participant of our courses receives a 10% discount (for 2 months) in our store.
After completion of the training each participant has the opportunity to get free consultations and advice in case of any problems during service they will perform.
Our courses are aimed at both beginners and advanced.
We cooperate with many well-known US companies: Hand&Nail Harmony, Chistrio, Color Club, Entity, Morgan Taylor.
Each participant receives free ready scripts with theoretical knowledge of step by step, nail diseases, manicure, nail construction and many other information necessary for each nail stylist.
In addition, each participant also receives a set of archive issues of the magazine "Akademia Paznokcia", where you can find many interesting articles and beautiful step by step designs.